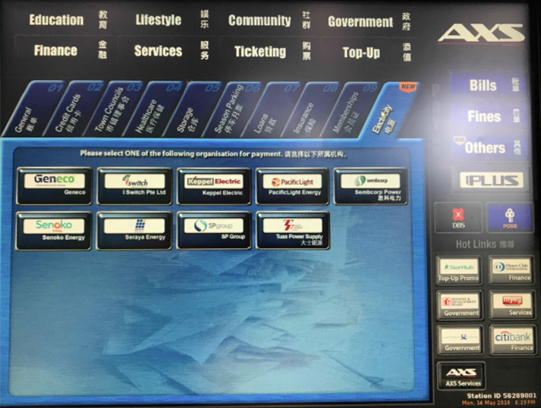 1. Pay at an AXS machine. On the home page, select the Electricity tab.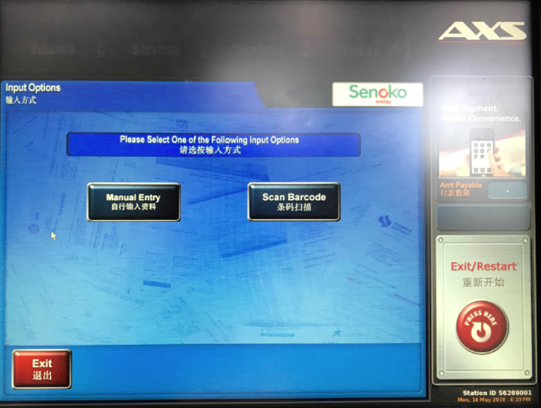 2. Select Manual Entry to enter your billing and payment details manually, or select Scan Barcode and scan the barcode at the bottom of your bill.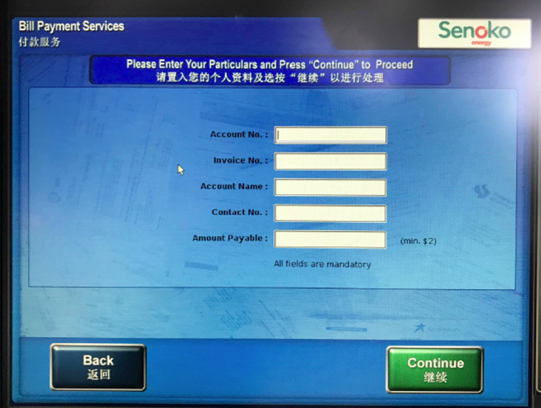 3. If you have chosen to scan your barcode manually, your account number, invoice number and amount payable will be automatically entered. If you selected Manual Entry, please ensure to complete the mandatory fields.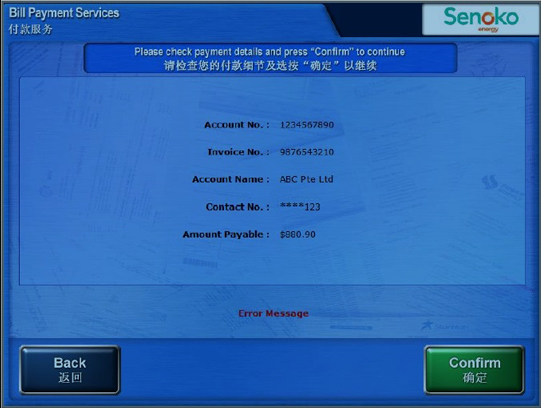 4. Ensure your bill account information and payment amount are correct. Select Confirm to continue.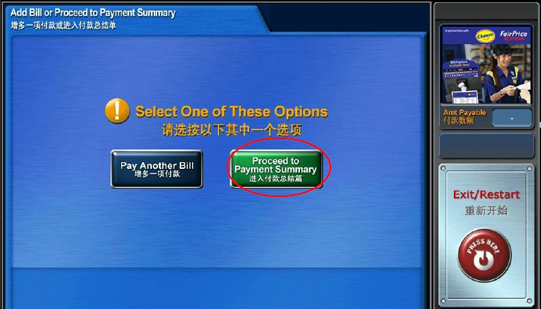 5. Select Proceed to Payment Summary.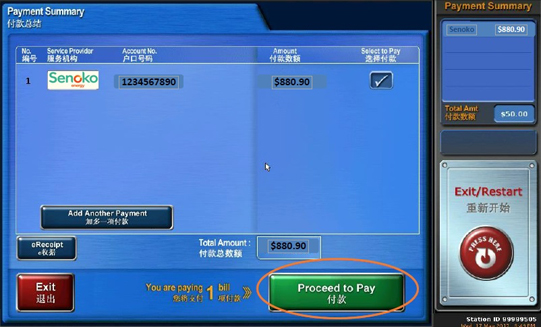 6. Confirm your bill details and select Proceed to Pay.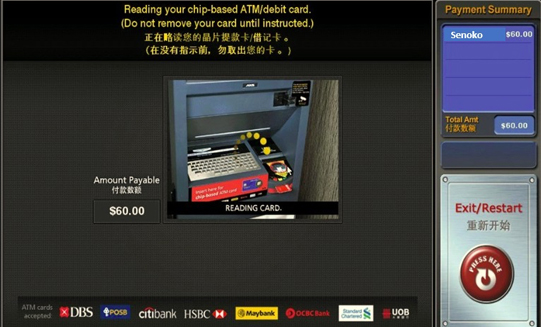 7. Follow the on-screen instructions to complete your payment.