Annual Revenue You May Earn
Here's how much you could earn based on the average energy generation from a landed home in Singapore.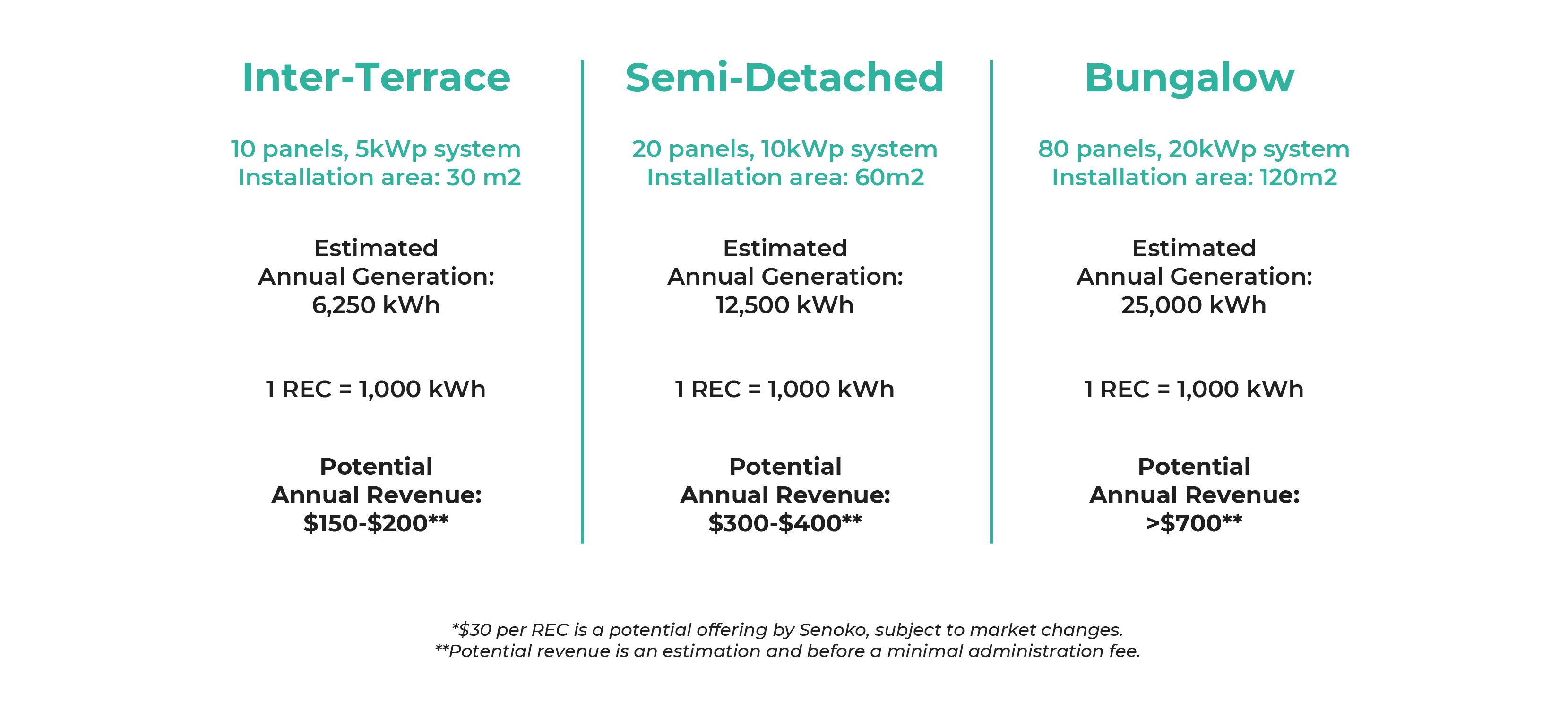 Senoko Energy is Here to Help
Signing up is quick and easy, taking just a few minutes. The benefits will have a lasting impact for generations to come.
There is some paperwork. But we'll take care of it for you.

*Documents needed:
1. Photo of Solar Asset
2. Power Purchase Agreement describing asset and/or REC ownership
3. Interconnection Agreement (System verification and Tie in)
4. Commissioning Certificate (to Grid)
5. Single Line Diagram or Description of Installed Meters
6. Document on legal rights to green benefits of generation data
7. APX Designation of Responsible Party Form