How much savings can I get?
If your electricity bill is around $100/month from SP Group based on the regulated tariff of 20.97¢/kWh, you're consuming approximately 476kWh/month.

Here's a calculation of how you can enjoy over $900 savings (over 24 months) or $500 savings (over 12 months) by making the switch to Senoko Energy.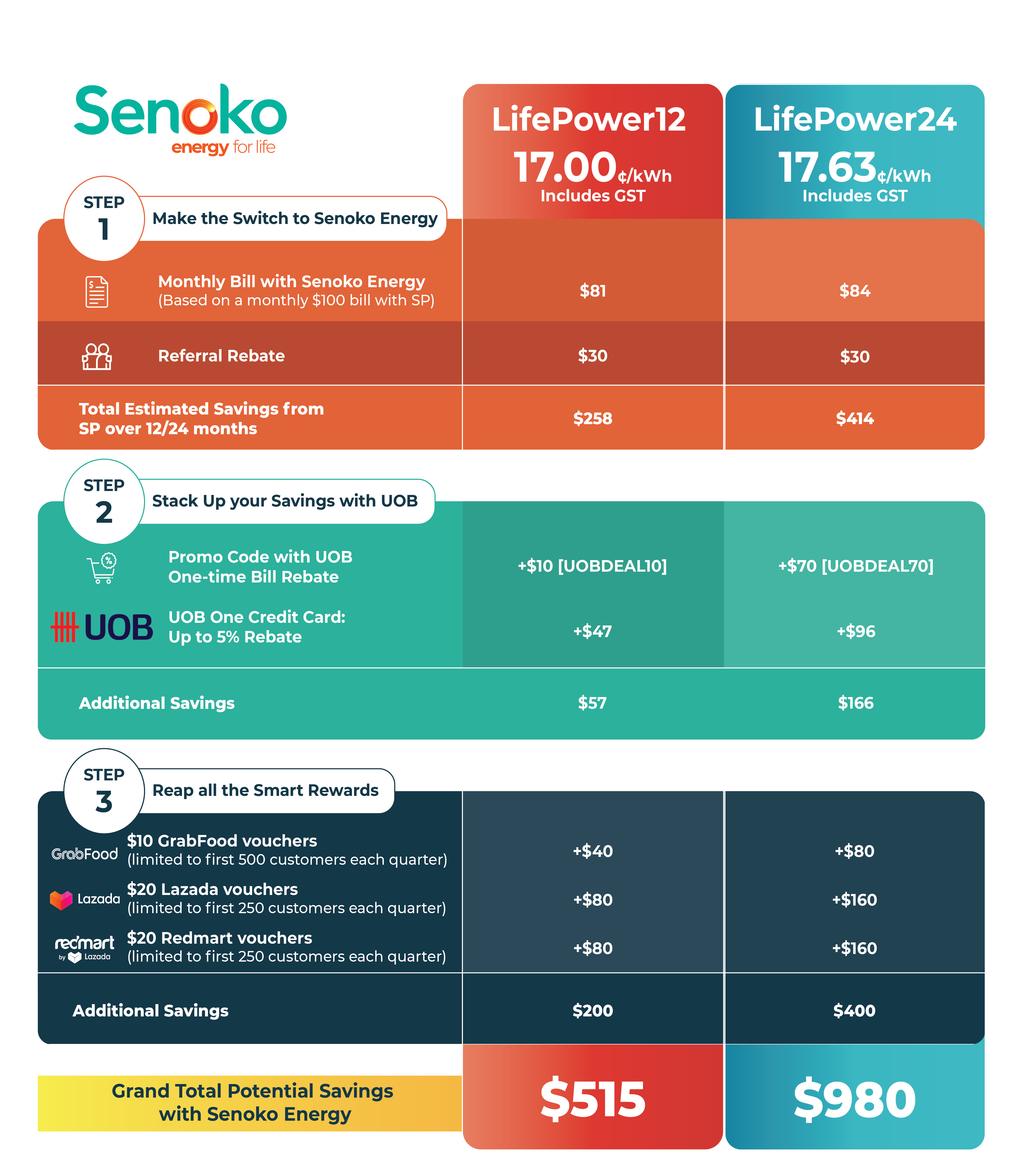 1. Potential savings from recurring bank rebates is based on the assumption that customer meets the bank's minimum required quarterly spent as stated in the bank's promotion terms & conditions.
2. Smart rewards savings are calculated based on the assumption that a customer proactively redeems the rewards monthly.